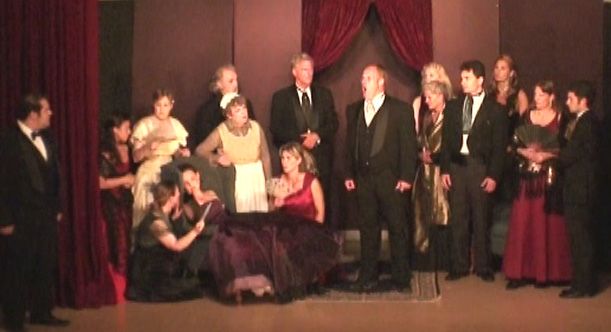 The party scene where Violetta is consoled by Annina (center left played by Stephanie Manchulenko) and the rest of the guests.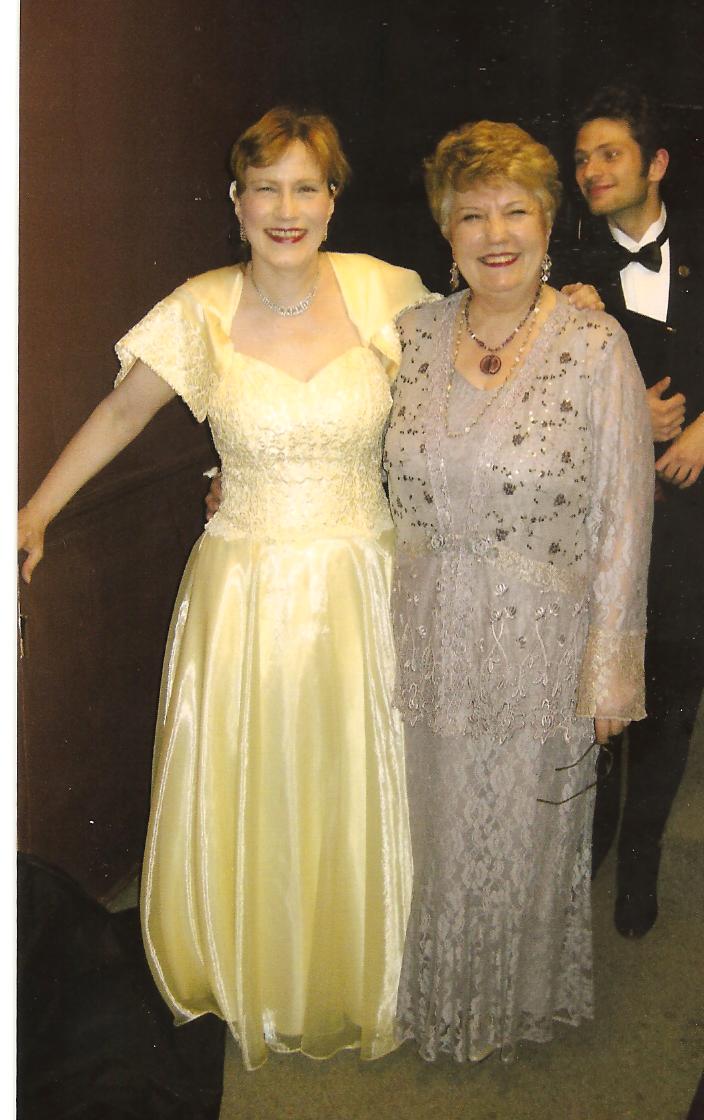 Stephanie and Avis Picton (who share the role of Violetta's maid Annina)backstage after one
of the party scenes.
Opera Pro Cantanti's production of "La Traviata" by Giuseppe Verdi. Shown here is the first party scene where Violetta and Alfredo meet.
L'ibiamo ne' lieti calici (Brindisi)
Violetta - Julie Duerichen, Alfredo - Paul Duerichen, Flora - Felicia Klingenberg, Annina - Stephanie Manchulenko
For information please Please call - 604-340-8545
Box office opens at 6:30
Curtain at 7:00
Visit our website at: www.procantanti.com. Performances are held most Sunday nights 7:00p.m. or Sunday afternoons at 3:00p.m. at the Cambrian Hall, 215 East 17th Ave. Vancouver. The theatre entrance is one door off Main Street. Please call ahead or check the website for schedule changes.