After three years Opera Pro Cantanti has brought back Lucia di Lammermoor. I play Alisa, Lucia's confidant.
At a fountain near her mother's tomb, Lucia, fearful of her brother, awaits a rendezvous with Edgardo.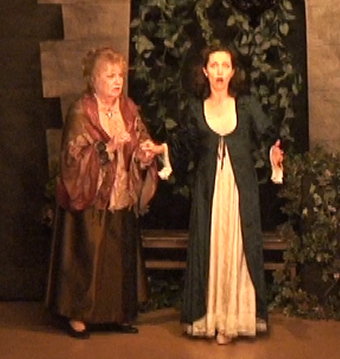 She tells Alisa, the tale of a maiden's ghost that haunts the fountain
and has warned her of a tragic end to her love for Edgardo.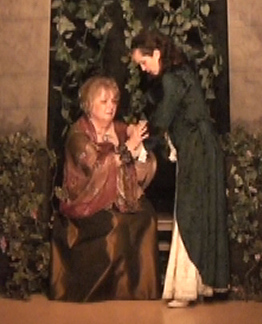 Alisa brings Lucia in for her wedding.
She is distraught but defiant,
only to be shown a forged letter, supposedly from Edgardo,proving him pledged to another.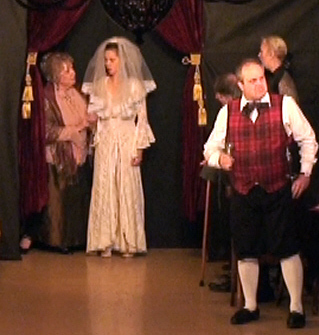 Crushed, she longs for death, but Enrico insists on her marrying
at once to save the family fortunes.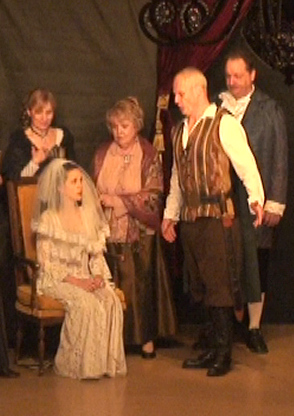 Raimondo enters to announce that Lucia, gone mad, has stabbed and killed Arturo in the bridal chamber. Disheveled, unaware of what she has done, she wanders in, recalling her meetings with Edgardo and imagining herself married to him.